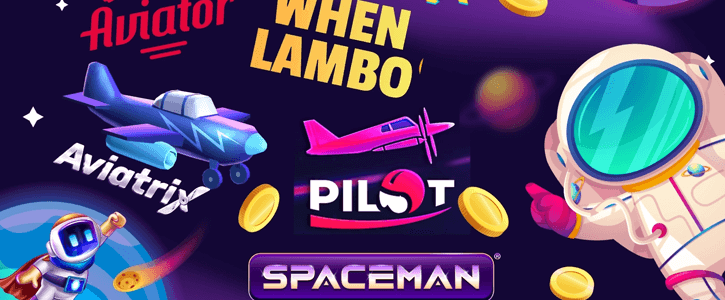 Crashino, the ultimate destination for all crash gambling enthusiasts, is excited to announce that they became the leader when it comes to providing Crash games. Why? Well, if you are asking yourself how many crash games there are at Crashino, you will be amazed by the answer! Their impressive portfolio of Crash games has just reached a whopping total of 50, making them a one-stop hub for fans of this thrilling genre of online gaming. Emphasizing their commitment to crash games, the brand's name Crashino itself is a hot spot for playing the crash game genre. As a specialized online casino, Crashino focuses primarily on these games, offering players a unique and adrenaline-pumping gaming experience.
Aviator is also available now!
Recently, they've added a highly anticipated title to their platform – Aviator by Spribe. This incredibly popular crash game, which gives players a pulse-pounding virtual flight experience, has not only been a major hit with gamers but also a significant milestone for Crashino. The excitement, coupled with the potential for significant winnings, makes Aviator a top pick among crash game lovers.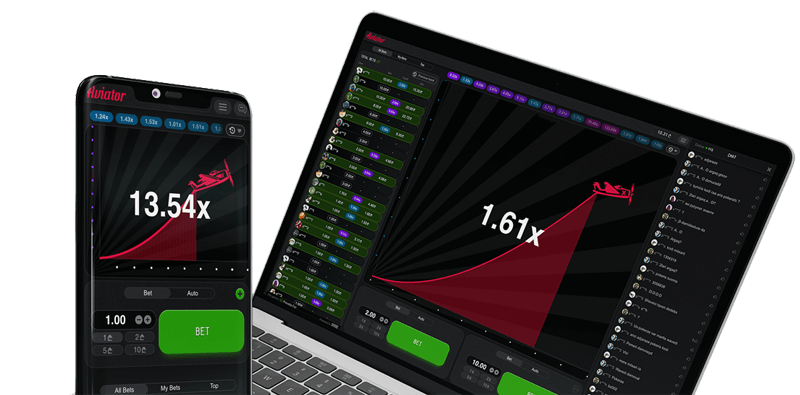 Crashino boasts an array of popular crash games, each providing unique and engaging experiences to players. JetX by Smartsoft, a game that puts players on a futuristic jet, is known for its high-speed excitement. The goal here is to predict when to exit the game before the inevitable crash.
Spaceman by Pragmatic Play offers an adventurous journey across the cosmos, with players experiencing astronomical crashes while aiming for massive wins. Similarly, Space XY by BGAMING merges stunning visuals of cosmic explosions and suspenseful multiplier levels to deliver an exciting gameplay experience.
Apart from these popular titles, Crashino is constantly introducing fresh and innovative games to keep the momentum high. Some of the exciting recent additions include Aviatrix by Aviatrix, a game that offers a unique spin on the crash genre with its flying-theme. Then there's When Lambo by Onlyplay, which combines the thrill of cryptocurrency speculation with the allure of luxury, specifically the prestigious Lamborghini. Lastly, Pilot by Gamzix allows players to navigate a virtual aircraft through turbulent skies, making for a visually captivating and immersive gaming experience.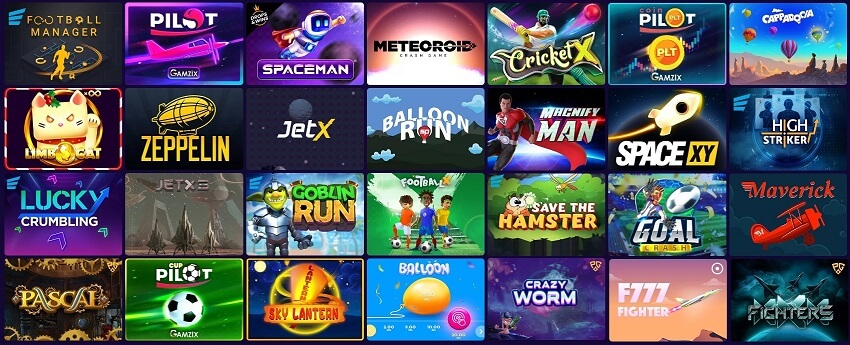 So, if you where wondering which are the most popular Crash games there, be sure that there are more than 50. Also, iIf you're a huge fan of crash games, you're invited to join Crashino's community for a gaming experience driven by cryptocurrency like no other. All their crash games can be easily found under the Crash Games category in their Crypto Games section. Of course, in order to learn how to play Crash games, you should take a look at the help section of the games.