As Winz.io joyously celebrates its 3rd anniversary, we at CoinGambling want to express our heartfelt gratitude for our successful and rewarding partnership. Throughout these three exciting years, we've been privileged to witness Winz.io's incredible progress in design, lightning-fast loading speed, unparalleled transparency (featuring wager-free bonuses and game RTP visibility), the launch of the innovative Sportsbetting platform, and an impressive array of nominations for prestigious awards from a variety of reputable affiliate websites.
In commemoration of this remarkable milestone, Winz.io is rolling out the red carpet and hosting an unforgettable, action-packed anniversary bash, showering both new and existing players with an abundance of rewards! The festivities will include even larger prize pools, tantalizing no-deposit bonuses, and a thrilling lineup of special events:
– 17.04 – Birthday Tournament with $4,000 prize pool
– 18.04 – Wheel of Winz Birthday Edition
– 19.04 – No-Deposit Free Spin bonus for All
– 20.04 – $3,333 Lottery Extravaganza with unlimited tickets
– 21.04 – Wheel of Winz Birthday Edition
---
The celebration reaches its peak with the grand unveiling of the thrilling Wheel of Winz! Dare to take a spin and watch as you reap a plethora of prizes, ranging from enticing free spins to cold, hard cash, and even the mind-blowing grand prize of $5,000! And, as always, all prizes come with absolutely zero wagering requirements.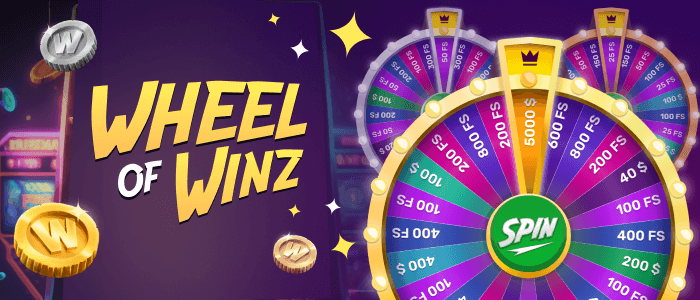 Join us in toasting Winz.io's monumental success, and let's make this celebration one for the ages! Share this fantastic promotion with your friends and help us spread the word about Winz.io casino and its spectacular anniversary promotions far and wide. And, most importantly, don't forget to dive in and experience the action for yourself!