Slot tournaments are one of the best ways to get involved in hours or even days of playing online slots. These competitions are usually giving away a nice amount of money to whoever finishes in the paid places. This time, Fairspin casino decided to run one juicy tournament called Doggy Style Race. The total prize pool of this slot tournament is $44,444 and in the next section, we will tell you how you can win a part of it!
Okay, first things first. The prize pool is going to be distributed among 61 lucky players.
Here is the total breakdown of the prizes:
● 1st place – $15,500
● 2nd place – $7,300
● 3rd place – $5,100
● 4th place – $2,000
● 5th place – $1,500
● 6 – 10th place – $800
● 11 – 20th place – $400
● 21 – 30th place – $200
● 31 – 40th place – $150
● 41 – 50th place – $100
● 51 – 60th place – $50
● 61st place – $44
Now, you have to be asking yourself how can you finish in the top 61 places. Well, you will have to be playing with real money (no bonus money) on the selected slots. The selected slots are the two slots from Pragmatic Play: The Dog House and The Dog House Megaways.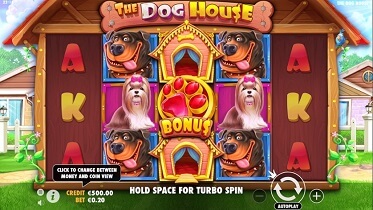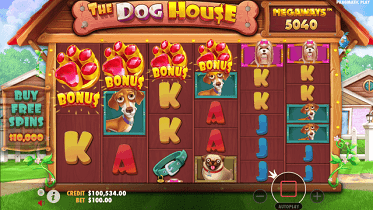 The minimum qualifying bet to participate in this slot tournament is $0.50, and the minimum number of spins that you have to make to be eligible for a prize is 100.
The winners are going to be decided according to the following criteria: the highest single spin win amount adjusted to the bet amount. So, for example, if 1 player wins $12,000 from a $2 spin, he will get 6,000 points on the leaderboard. If another player wins $9,000 from a $1 spin, he will get 9,000 points.
Or, simply said, the bigger the multiplier you hit, the better standing you will have at the tournament leaderboard! Now, it is up to you to decide on which game you are going to be playing! Good luck to all participants and happy holidays!