BitStarz is a famous crypto casino that is well-known for the amazing promotions, bonuses, and quests that offers to its players. This time, we are speaking of the Dragons Treasure Level Up Quest where each participant can win up to €50,000 in individual prizes, along with an extra prize of €10,000 for the first player that will finish this quest. Interested, right?
So, in order to participate in this generous promo from BitStarz, you will have to get through the 40 levels of this dungeon. There is a total of 40 Levels between you and the €50,000. The lower levels will have smaller requirements, and as you go through the levels, they will become harder, but the rewards that come with each level are going to be bigger and bigger as well.
In order to make your way through these 40 levels, you will have to play any Bitstarz games with real money. There is no need to opt-in for this promotion, so just play any game you are in. Each level comes with its corresponding mystery prize, so you will be always thrilled to see what these chests have in store for you.
This promotion started on the 24th of January at 13:00 CET and it will end on March 11th, 15:00 CET. Any gameplay with bonus money won't count towards the Dragons Treasure Level Up Quest. Also, please avoid playing with a minimal risk strategy, because it is strictly forbidden.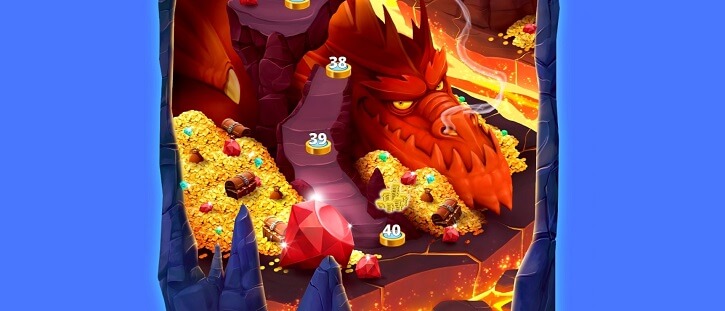 Playing on any slot will contribute 100% towards your progress, and playing table games will contribute only 10%. Speaking of the prizes, you should be aware that all prizes from this promotion are subject to 10x wagering requirements.
There is plenty of time to try your luck and try to scoop a maximum of €60,000, so the sooner you get in, the better chances you will have!