How do 50,000 Euros sound to you? We all have heard about Las Vegas, the heaven on Earth for gambling where everything is possible. Well, at Bitstarz Casino there is a promotion running right now and it is called Las Vegas Gold Level Up.
This promotion is giving you a chance to win up to €50,000 as an individual prize + €10,000 additional cash prize! Yes, Bitstarz decided to run this promo to check which are the most capable players at its online casino.

How to get started?
Just log in to your Bitstarz account and choose any game that you like. As you play, you will be getting through the 40 different levels of this promotion, and each level brings you one step closer to the delicious prize of 50,000 Euros. But that is not all. If you are the first player that will reach level 40, you will get an extra prize of 10,000 Euros.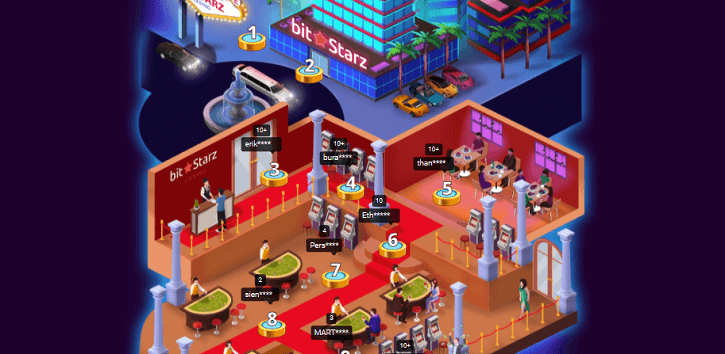 The promotion started on November 22nd and it will commence at 15:00 Cet on January 7, 2022. The prizes from this promotion come with 10x wagering requirements and playing slots you will be contributing 100% towards the wagering requirements.
So, if you are ready for this Las Vegas challenge, just log in to your Bitstarz account, fund your account and start playing your favorite game. Remember that all bets will bring you closer to level 40 of this Las Vegas Gold Level Up promotion and that you still have plenty of time to grab those 50,000 Euros. And remember, what happens in Las Vegas, stays in Las Vegas!