Stellar Casino Games in 2023: the same as Ripple, but better?
In the times of crypto market's unprecedented rise, the flying rocket logo looks quite appropriate, don't you find?
Stellar is a fork of the Ripple system, which took place in 2014 as a response reaction to several urgent problems of the latter. In 2017, exchanges began to list the cryptocurrency while its XLM token managed to rise from $0.002 to $0.87 within a year, corresponding to the logo in full measure. Since then, people have taken a real interest in this altcoin.
Advantages of Stellar (XLM) in online gambling
The Stellar platform detached from the Ripple's blockchain because its founders had their own vision on how to manage the network. Eventually, it got an open and specifically written protocol, while transparency became one of the main foundations of the ecosystem.
Here are the main benefits of this crypto:
– The base transaction fee is 0.00001 XLM
– A transaction is carried out in 2-5 seconds
– The ability to transfer money does not depend on a person's location
Furthermore, some analysts predict a bright future ahead for the Stellar platform and consider it a pretender to the title of the most promising cryptocurrency in 2023.
Where to gamble with Stellar Lumens?
We managed to find three websites that have casino games and accept Stellar Lumens:
At BC.Game, gaming enthusiasts can expect non-stop promotions, casino tournaments, and a smooth gaming experience, thanks to fast registration and 24/7 live customer support. By accepting Stellar, BC.Game allows players to enjoy swift, secure, and low-cost transactions, enhancing their gambling experience even further.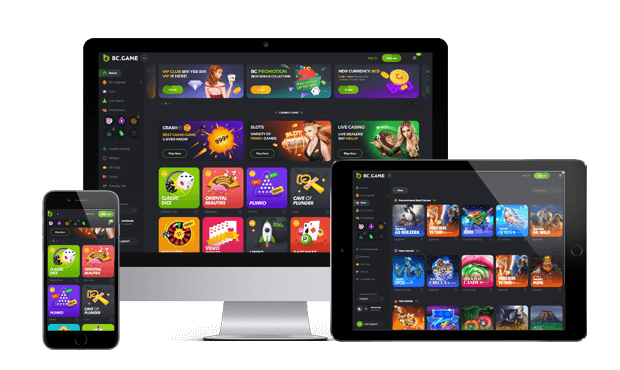 Stellar, a cryptocurrency designed for fast and cost-effective transactions, is one of the many accepted payment methods at BC.Game. Stellar's advanced technology allows players to benefit from rapid transaction times and low fees, making it an ideal choice for online casino gamblers. Enjoy the full range of BC.Game's offerings while taking advantage of the benefits that come with using Stellar.
CoinPlayCenter is an online lottery with amazing prize pools and expensive tickets. The rules are simple: choose 5 numbers out of 35 and wait for the drawing. Players who have minimum matches (2) share 10% of the pool, while people who get the maximum (5) share 40%.
Stellar Dice does not require signing up, allowing player to make a deposit and start playing dice immediately. Winning numbers are generated according to the Provably Fair algorithm. This XLM-casino promises instant off-chain bets and pays 99% of the winnings. The minimum bet is 0.00001 XLM. Good luck!