Ethereum Classic Gambling: Best Crypto Casino Reviews in 2023
Ethereum Classic is the original Ethereum blockchain, a decentralized platform capable of running smart contracts. It is also a cryptocurrency of the same name which is notable for its fast, secure, and anonymous transactions.
While The DAO hack and the $50 million theft that came with it were still fresh in mind, most of the community decided to resort to a hard fork. And just like that, Ethereum (ETH) followed an updated branch of the blockchain where there was no hack at all.
And yet, not all agreed with that. Many felt that branching of the blockchain is in direct contradiction with its philosophy, particularly its decentralized and immutable nature. They continued mining on the old blockchain which soon enough got the name of 'classic' Ethereum (ETC).
And guess what? Ethereum Classic has been keeping the lights on all these years.
You won't find crypto casinos supporting Ethereum Classic at every turn. This is especially striking when compared to the ETH which is accepted at any crypto website. But be that as it may, ETC casinos do exist.
Some of them have been around for some time but they haven't managed to take off. There may even be a large community of gamblers on such a website, but this rarely helps these casinos hit above their weight.
---
Popular casinos where you can gamble with ETC:
FortuneJack Casino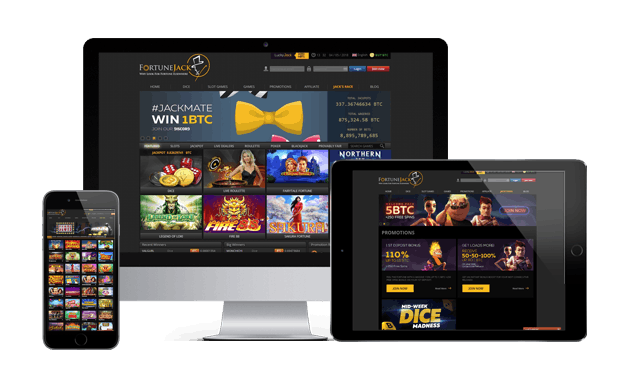 Among other things, Ethereum Classic was one of the considered cryptocurrencies in so-called "coin primaries" at FortuneJack. Perhaps, FJ will be another big platform with ETC casino games in the near future.
---
1xBit
1xBit is also notable for its scale: ETC bets are accepted on many sports and eSports events, not to mention slots and live dealer games. If that's not enough, you can always bet some Ethereum Classic on political events ranging from the Kyiv mayoral election to Western Australia state election.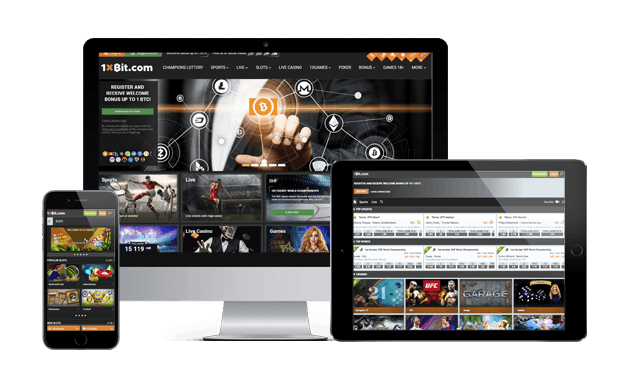 1xBit offers a unique opportunity to get up to 7 BTC as bonus money for the first four deposits. It is given out as follows:
• First deposit: 100% up to 1 BTC
• Second deposit: 50% up to 1 BTC
• Third deposit: 100% up to 2 BTC
• Fourth deposit: 50% up to 3 BTC
In addition, there are bonuses for certain games, promotions in the sports betting sections, and much more. Don't forget about the promo codes shop and all kinds of gambling tournaments!
---
Betcoin Casino
Betcoin.ag is a rather big cryptocurrency platform where you can find not only casino games, but also sports betting. Players get bonuses for the first three deposits: 100%, 50%, and 25% respectively.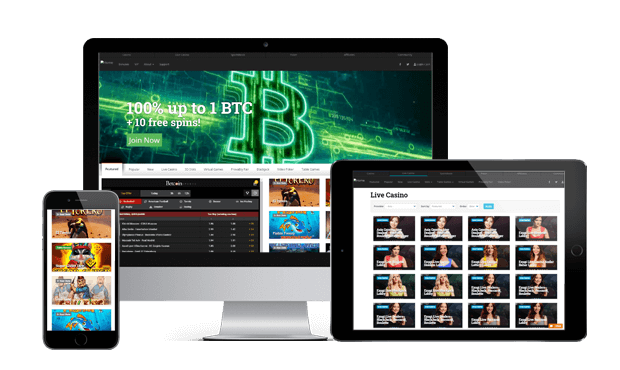 Betcoin users have access to the following Ethereum Classic games:
• Virtual games (basketball, racing, speedway, and others)
• Table games (blackjack, roulette, baccarat, poker)
• Slots (including those with progressive jackpots)
• Video poker
• Live casino games
When players get used to gambling with Ethereum Classic at this casino, loyalty program bonuses will become available to them. The higher their loyalty level, the greater their betback and lossback percentages.
---
Ethereum Classic gambling advantages
ETC is great for gambling from several perspectives. First, it has the typical advantages of blockchain-based digital currencies. Money is sent faster and cheaper without any hassle. Second, the Ethereum platform opens new opportunities for the gambling industry.
Let's start with the customary. An average transaction speed in the Bitcoin network is about 10 minutes at best. Ethereum Classic requires about 15 seconds. Websites often brag about fast payouts, right? With ETC, it should be a default feature.
While in the case of bitcoins you need to pay a fixed miner fee, on the ETC platform it will depend on the amount of the deposit. The lesser amount you send, the lesser the miner's fee. In the case of Ethereum (ETH), the cost of each transaction is determined by the amount of data and resources needed to process the transfer.
This way, the player will not be charged a few dollars for each minor transfer. It is not only convenient but also important for those who control their accounts and usually make small deposits.
The Ethereum Classic platform is fully decentralized, thus cannot be hacked. National governments cannot influence the network's transactions, too. Smart contracts work in a way that makes it impossible to change the rules after the contract has been created. If you gamble with ETC using a smart contract, the casino will not be able to cheat you by not paying out your winnings.
Speaking of hacks, a seemingly reasonable question may arise: why is it that the platform "cannot be hacked"? We do know that the Ethereum ecosystem has split into ETC and ETH as the result of a colossal theft.
It's important to realize that nobody has ever hacked Ethereum. The hacker's target was The DAO, a decentralized crowdfunding platform that had been deployed on the Ethereum blockchain. The fatal oversight had been hidden in the code of The DAO, not in Ethereum. The split was the result of the decision to update the blockchain and get the money back.
It's not a secret that fiat casinos often require a whole bunch of personal data from gamblers. It is usually not a thing with ETC casinos. The privacy of payments is one of the central ideas behind the philosophy of digital currencies and blockchain.
So, Ethereum Classic has the following advantages:
1. Transaction speed
2. Low miner fees
3. Security
4. Anonymity
Choosing this cryptocurrency for gambling, you won't lose on it. Its powerful technology, devoted community, and unquenchable enthusiasm make ETC quite an appealing solution for online casinos and sportsbooks.